DemoCamp Hamilton 18
Keynote Speaker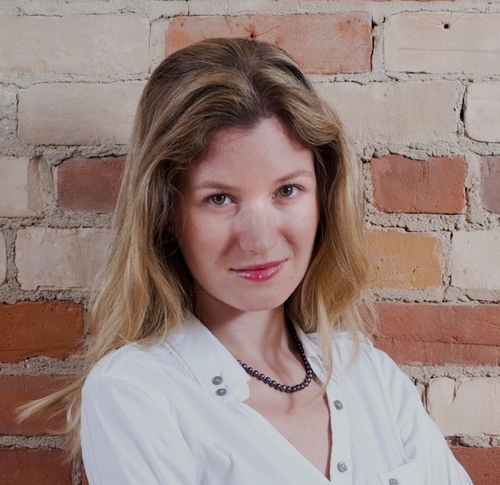 Malgosia Green
Chief Product Officer at Top Hat
Malgosia Green (@HeyGosia) is the Chief Product Officer at Top Hat (@TopHat). Malgosia has over 10 years experience working in the consumer internet and education industries. Her most recent positions held include CEO of Savvica Inc. and Director of Product at Affinity Labs (acq. by Monster Worldwide). Malgosia has been featured in Canadian Business Magazine's "20 Young Women in Power", The Agenda with Steve Paikin, and Toronto Life. Malgosia holds a B.Sc. (Hons) in System Design Engineering from the University of Waterloo.
When: Monday September 29th from 6:30pm – 9:00pm
Where: TwelvEighty Pub @ McMaster University – 1280 Main Street West Hamilton, Ontario
Demos
Demo 1
Getting your McMaster meal plan balance, adding more money, and looking up recent transactions can be difficult to do and time consuming. The experience is not a fun one. Mu Wallet gets all this done in one simple app. Mu Wallet is a simple way for McMaster University students to track their meal plan balance, recent transactions, and analytics of their day to day usage.
Demo 2
QReserve is a research equipment and services database that connects research institutions and commercial R&D service companies. We help researchers and students find and access the tools they need within their own campus or across the globe.
Demo 3
Wulves is a browser-based pet game that allows players to design and breed their own pack of fantasy wulves. Julia will be demoing our dynamically generated pet images and the genetic breeding system.
Demo 4
Ranggo is a social marketing platform for restaurants based on real-time menu item rating by their customers. Customers are rewarded with instant coupons for providing their feedback. Ranggo users can use it to find the best food in their local area.
Demo 5
We believe taking multiple perspectives is the ultimate human resource. Stepping out of your own perspective to take on another is a very powerful skill we naturally use to solve problems and make confident decisions. VistaShift is an easy 3 step repeatable process / software app that enhances our natural perspective taking ability by engaging individuals and organizational teams in a series of simple questions requiring answers from multiple points of view. Comparing answers for contrast, themes and new patterns identifies blind spots, uncovers hidden knowledge and ultimately helps to solve any challenge, quickly and confidently. This demo will be performed with the assistance of Orbital, VistaShift's app development partner.
Demo 6
A simple but powerful WordPress plugin to take your events calendar feed and turn it into a newsletter-friendly format, so you can copy into your MailChimp, Constant Contact or other newsletter sending service.
DemoCamp Halifax 2014
DemoCamp is designed to inspire entrepreneurs.
Learn what it takes to build and run and successful startup. Watch a series of demonstrations (demos) presented by active Halifax-based startups. Learn from experienced entrepreneurs. Meet and ask questions.
DemoCamp creates connections between the world of emerging technology and you. Come be part of an energized community of entrepreneurs, investors, developers, students and creatives.
When: Wednesday September 24th from 6:30pm – 9:00pm
Where: Kenneth C. Rowe Management Building, 6100 University Avenue
Details/Registration: democamphalifax.com
When: Wednesday April 2nd, 2014 from 6:30pm to 9:00pm
Where: TwelvEighty Pub @ McMaster University – 1280 Main Street West Hamilton, Ontario
What: DemoCamp is an event format that involves a keynote speaker, about 5 software demos which each consist of 5 minutes of actually demoing the software and 5 minutes of Q&A, followed by general socializing with the good company in attendance.
Keynote Speaker
Karl Wiklund
R&D Manager at VitaSound
Karl Wiklund received his B.Eng.Scty, M.A.Sc, and Ph.D. degrees from McMaster University. His research work has focused on signal processing and machine learning, specifically with respect to the auditory system. Currently, he is R&D Manager for VitaSound Audio, a Hamilton-based hearing devices company. Prior to joining VitaSound, he worked as a research contractor for Defence Research and Development Canada in addition to other organizations. He has also worked with the Sonar Signal Processing group at Defence Research Establishment Atlantic in Dartmouth, NS.
Demos
Demo 1
Remote printer for e-commerce by Reed Zao. Reed's previous project required a cheap & reliable printer to send order notification to restaurants. After exhausted all avenues, he couldn't find a provider of such a printer. Therefore Reed decided to make his own hardware. Now a remote printer with developer-friendly API and simple usage is ready for anyone who has novel ideas.
Demo 2
With over 45,000 users and 740 sites, Global 1000 companies have adopted VIZIYA's WorkAlign® products for their world-class maintenance organizations. VIZIYA's newest product is a mobile application and, unlike most mobile solutions in this market which are custom development projects with high costs and long implementations, the VIZIYA WorkAlign® Mobile product is "out of the box and ready to go."
Demo 3
Dan Zen will demonstrate his latest mobile mediated experience – a multiuser application called Droner! Droner lets you control your friends (or be controlled) and is available for free on the Apple iTunes and Google Play stores. The app makes use of in-app purchases and features the Robin Multiuser Server initially built by Zen and reprogrammed in NodeJS by Andrew Blackbourn. NodeJS is up and running on Amazon EC2. The interface is in Flash AIR – marketing site here: http://droner.mobi Grab the app before the demo and control Dan Zen on stage!
Demo 4
MacSMS provides instant access to information such as weather conditions and alerts, bus timings and more. It's a free service that works without wifi or data.
Demo 5
"We're up….we're live…and yes, we're looking for #HamOnt businesses who need some seed money. FundHamOnt is a crowdfunding platform or portal where people who want to raise money for their #HamOnt centred startup can create fundraising Campaigns to tell their story and get the word out. Got a new cupcake bakery opening up on James St North and need funds? Pick us! Got a software app for the iStore and need some capital to add an Android version too? Pick us! Need a new kiln for your pottery business or want to finance a trip to Montreal for an art conference? We can help…no matter what the need, if you're a Hamilton based business or citizen looking for crowdfunding….we'd love to help!"
Demo 6
McMaster Game Development Association (MacGDA) will demo an early build of a video game the group has been creating together.